(ATF) The ATF China bond indexes fell on Monday as the National Interbank Funding Centre (NIFC) announced that the Loan Prime Rate (LPR) would remain unchanged for the second consecutive month following the June fixing of China's benchmark lending rate. 
The ATF ALLINDEX Enterprise, Financial and Local Governments gauges dropped 0.08%, 0.12% and 0.03%, respectively. Meanwhile, the ATF China Bond 50, the flagship index, and the ATF ALLINDEX Corporates fell 0.19% and 0.22%. These latter two indices were dragged down further by a coupon payment by Gaogang Hi Tech Zone Development and Construction.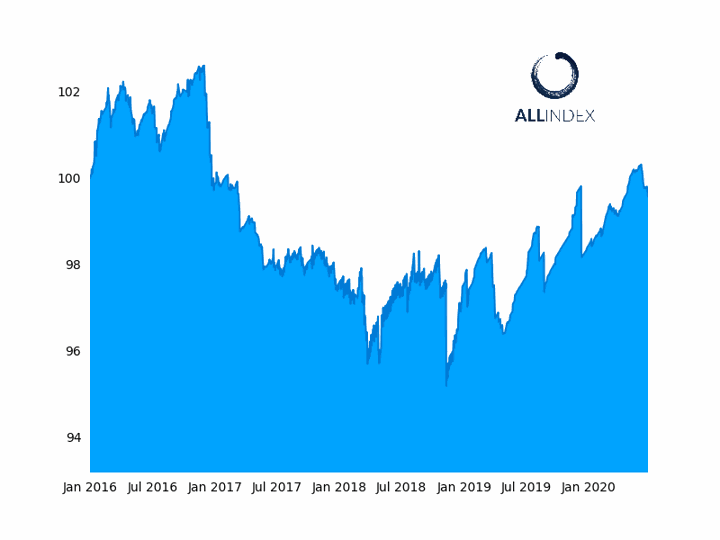 The Enterprise Index rose 0.08%.
The one-year and over five-years LPR were held at 3.85%, and 4.65%, respectively for June.
The LPR is set by a panel of 18 commercial banks who submit their quotes to the NIFC, an average of which then serves as the pricing reference for bank lending. The LPR is linked to rates set during open-market operations, specifically the People's Bank of China (PBoC) medium-term lending facility (MLF). The latter is determined by broader financial system demand for central bank liquidity.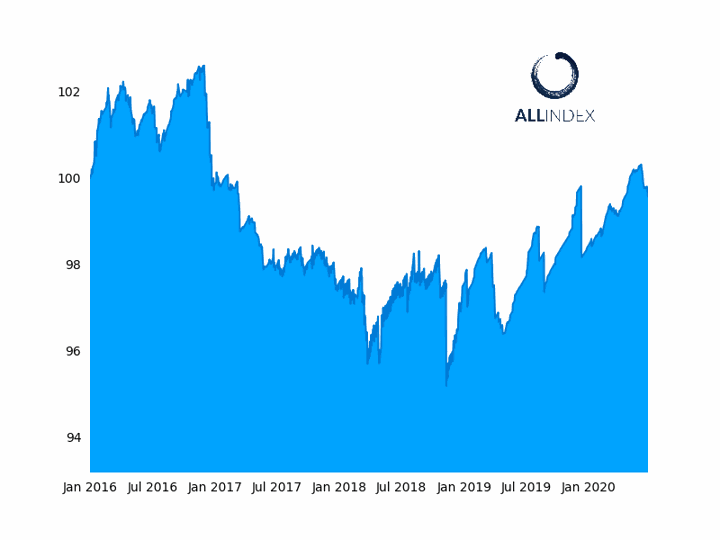 The Corporates Index fell 0.22%.
The PBoC rolled over200 billion yuan in medium-term loans last week and kept the interest rate for the one-year facility unchanged at 2.95%. Monday's LPR announcement was therefore widely expected as it is unlikely that the banks will lower their LPRs without pressure from the PBoC via an MLF rate cut, according to Ting Lu, chief China economist at Nomura. 
Fears of monetary tightening and tighter liquidity caused China's one-year and five-year government bond yields to soar in May-June to 2.17% and 2.67%, respectively, an increase of 104 basis points and 93 basis points since April 30.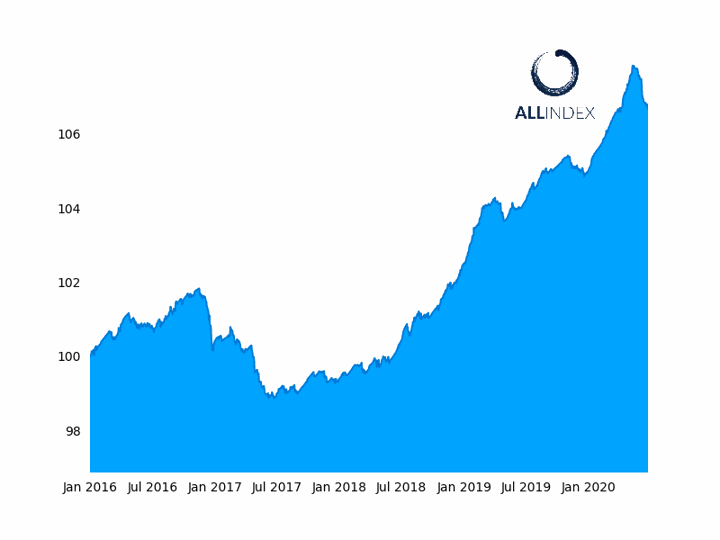 The Financials Index rose 0.12%.
However, monetary tightening is unlikely given the possible economic impact of a second wave of coronavirus, Ting Lu said in a research note from Nomura. 
Moreover, recent interbank liquidity tightening is a result of the normalisation of the interbank rate from an unconventionally low level in March and April, according to Morgan Stanley in a research note last week. This was in order to reduce arbitrage risks in the financial system, and is not a pivot towards credit tightening, the bank said.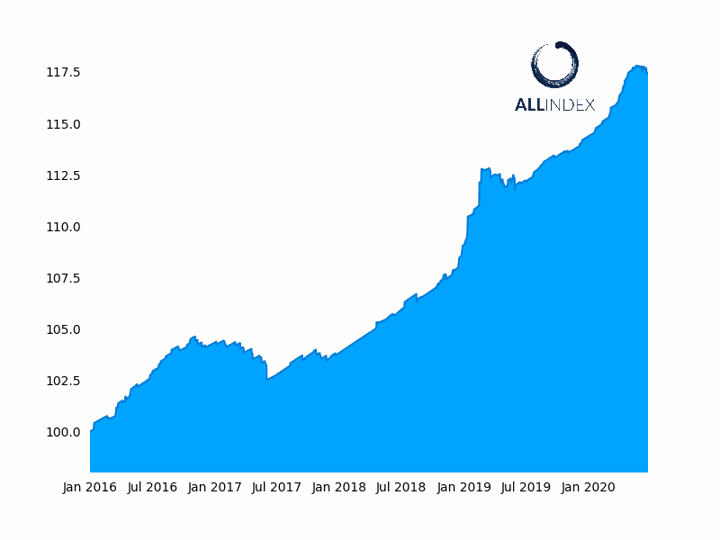 The Local Government Index rose 0.03%.
Several analysts expect Beijing to announce a cut in the Reserve Requirement Ratio (RRR) soon in order to stimulate the economy and inject more liquidity into the banking system, as per the State Council's statement last week. Then, it announced that it was committed to lowering bond yields, as well as lending and financing costs.