(ATF) Chinese corporate and municipal bonds rose Friday after US president-elect Joe Biden clinched control of the upper house of Congress, raising hopes he'll roll back sanctions on China investments.
The bond of Aviation Industry Corporation of China (AVIC) surged as investors bet the loosening of US restrictions would also include companies with suspected links to China's military.
The benchmark ATF China Bond 50 Index advanced 0.04% Friday, extending its new year rally to 13 days and 0.41%. For the week it's climbed 0.15% following last week's 0.23% gain.
Of the sub-indexes, Financials jumped 0.06% Friday, Corporates rose 0.04%, Enterprises climbed 0.02% and Local Governments added 0.01%. Corporates have surged 0.19% this week.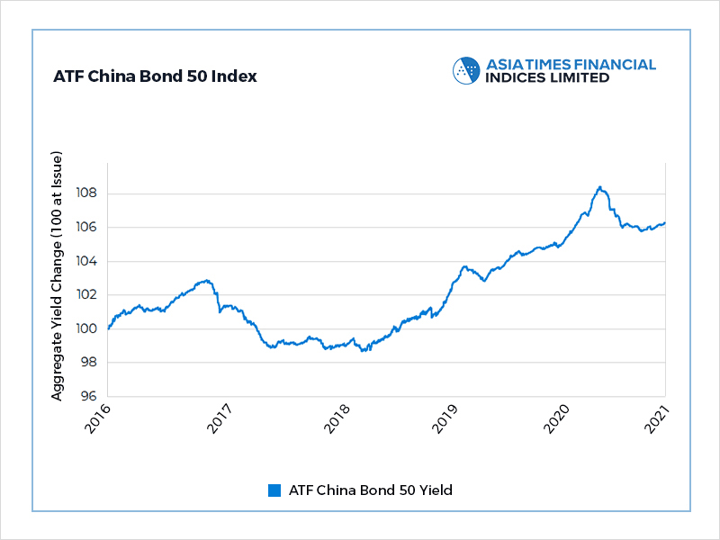 Chinese bonds have rallied since the autumn as the nation's economy has shown robust growth from the pandemic downturn and amid growing foreign interest in China's fixed-income assets. 
The People's Bank of China has bucked the trend of other central banks and resisted adding more stimulus for fear of overheating the recovery. That's kept Chinese interest rates higher and more attractive to overseas investors for whom the alternatives are Western government debt and credit, much of which carries negative yields.  
Biden secured control of the Senate when his Democratic party won two senatorial run-offs in the state of Georgia. Analysts expect he will at least temper the US' stance on China, which under his predecessor has been marked an obsessive pursuit of sanctions against the nation's companies and individuals.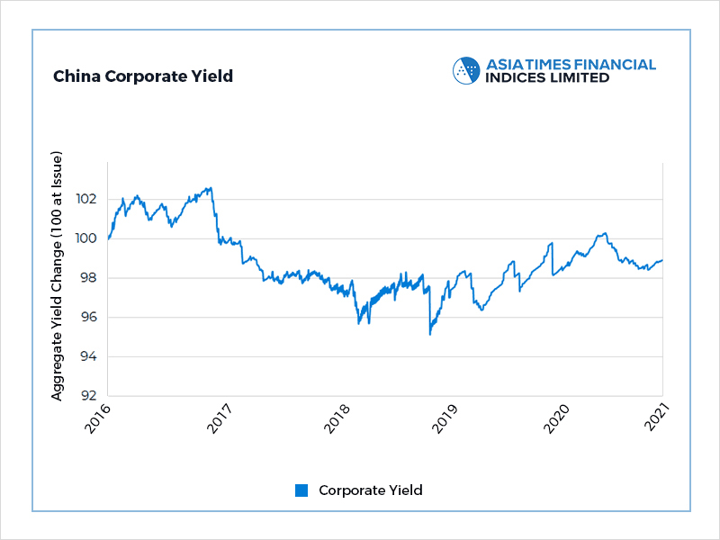 Aircraft maker AVIC surged, with the yield on its 3.93% bond plunging 7.99%.
AVIC wasn't included on a list of 17 companies banned from US investment because of their suspected links to the Chinese military. However, parts makers that supply it, including Shanghai Aircraft Design and Research, Shanghai Aircraft Manufacturing and Xian Aircraft were named.
Economic data next week is likely to be mixed for bond holders and investors. Inflation data out on Monday is predicted to show consumer prices rose in December but that factory gates prices fell further, deepening concern the economy is headed on a deflationary spiral.
Trade and loans data are set to show expansion, but with the pace of growth slowing.
Also on ATF