(ATF) China's corporate and municipal bonds fell for the first time in eight days as investor risk appetite was lifted by a Fed pledge to help prop up the world's largest economy.
Declines were led by state-run Chinese company bonds amid a rally in global stocks that deterred overseas investors from relatively safer fixed-income securities.
The benchmark China Bond 50 Index slid 0.02%. Of the ALLINDEX sub-gauges, the Enterprise and Financial measures fell 0.01%, Local Governments advanced 0.01% and Corporates gained 0.05%.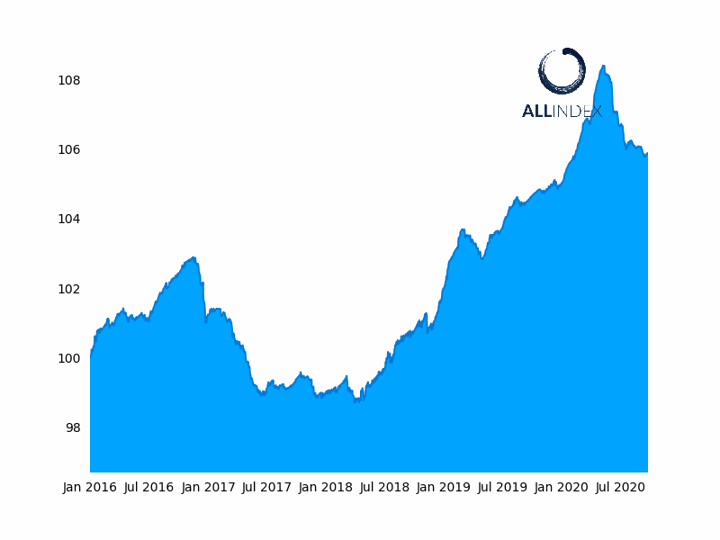 The ATF China Bond 50 Index fell 0.02%
Asian markets markets rose after Federal Reserve chairman Jerome Powell said the central remained "committed to using our tools to do what we can, for as long as it takes, to ensure that the recovery will be as strong as possible, and to limit lasting damage to the economy".
Gains in higher-risk assets were limited by concern that US-China tensions would deepen after Beijing denounced the US-endorsed deal between TikTok and US companies Oracle and Walmart. 
The drop extended a selloff since the spring when the punishing economic effects of the coronavirus epidemic were being felt by all Chinese assets. People's Bank of China reluctance to add stimulus - for fear of destabilising the economy's fragile recovery from the coronavirus downturn – have helped suppress returns on bonds.