(ATF) China is poised to set a new first-quarter record in mergers and acquisitions, trading data indicates.
The nation's companies have struck 783 deals this year valued at more than $91 billion, according to Dealogic. That's a whisker off the $92.7bn recorded in 2018, the highest year-to-date figure in data compiled since 1995.
A separate study by the Financial Times citing data from Refinitiv concludes that $77.5bn of activity has taken place in 2021, the busiest-ever start to a year. The report said the spurt of deals had come as Chinese authorities had begun shifting the economy's focus to fostering domestic demand.
"It is an exceptionally hot period for M&A," David Brown, PwC head of deals for Asia Pacific was cited as telling the FT. "A lot of firepower is being directed towards consumer industries and other sectors that benefit from the inward-looking strategy."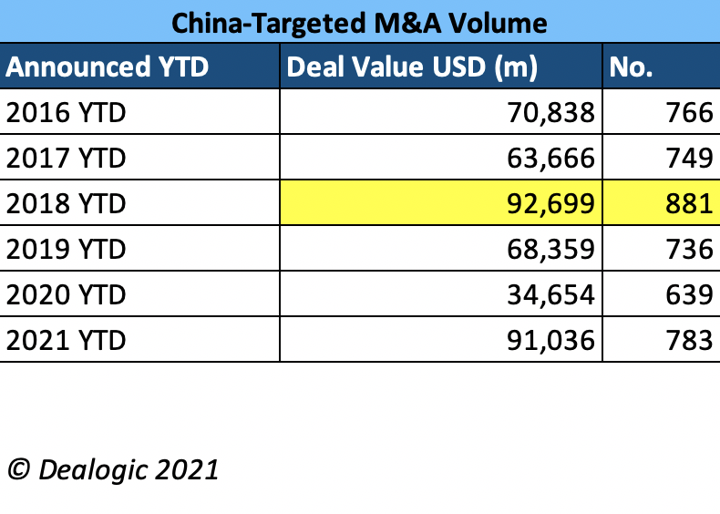 Dealogic data shows the biggest deals were struck in the construction and utilities spaces. The largest was a $7.5bn appropriation of South China Cement, followed by $43bn for tech firm China Youzan and $3.4bn for TUS Environmental Science and Technology.
M&A activity in Asia is forecast to continue a surge set in train last year, ATF reported in January. The strategy is proving to be an important tool for companies to reshape their businesses in the pandemic-altered economic environment.
However, there are headwinds, especially in the form of growing geopolitical tensions, which are expected to make outbound transactions especially difficult for Chinese firms. 
Also on ATF