(ATF) 
Following the news this week that China is expanding overseas investment access in it's A share stocks some foreign-funded institutions have called for a further increase in A shares availability.
It is thought new overseas investors will go for top ranked shares while they explore the market. 
Cheng Biyi, president of foreign exchange dealer CMC Markets Greater China, said the digital economy has developed rapidly in China. The epidemic had accelerated this and highlighted its importance in the economic system.
He suggested that investors should focus on relevant sectors of the digital economy and list them as long-term investments, such as the technology innovation sector, the consumption upgrade sector and integration opportunities of leading companies in various industries.
Supported by state policies, China's new infrastructure and pension services industry are also "hot".
First Financial says Citi believes that the new infrastructure plans laid out by the central government will be the new engine of China's economic growth and may provide a lot of investment opportunities over the next few years.
The agency predicts that by 2025, direct investment in new infrastructure may be as high as 10 trillion yuan, and indirect investment may be as high as 17.1 trillion yuan.
Chinese chipmakers
In related news, Hurun Research Institute released its list of the top 10 Chinese chip makers. Will Semiconductor, Goodix Technology, and GigaDevice Semiconductor are the top three most valuable chip-design companies in China, according to a report.
Some fabless chip design firms were also on the list. As the US and others curtail microchip sales to China, this is expected to be a huge growth industry.
Image sensor design company Will Semiconductor has become China's most valuable private chip-design company with a value of  159 billion yuan.
Goodix Technology, the world's No. 1 supplier of fingerprint recognition chips for Android phones, ranked second with a value of  99 billion yuan.
Maotai, e-commerce
Meanwhile, shares in Guizhou Maotai (600519.SH) hit a record high of 1,440 yuan, with a market value of more than 1.8 billion yuan, which is expected to surpass ICBC and rank first in A shares. Maotai is China's favourite alcohol, made from springs in rural Guizhou province.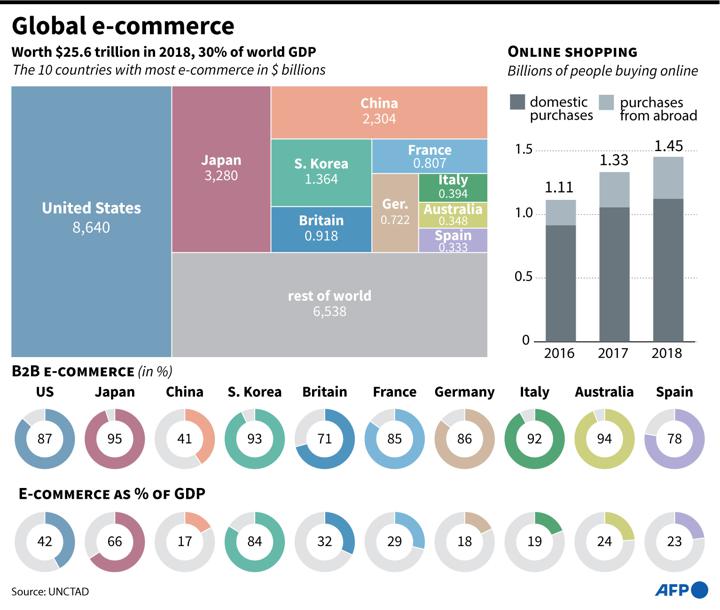 Another booming sector in China, is e-commerce – Taobao, Mushroom Street, Kuaishou, Douyin, Jingdong, Pinduoduo, Suning and many other platforms have have become players.
The support of government policy at the just-concluded National People's Congress gave this industry a rapid heating up.
A report released by consulting agency iiMedia Research at the beginning of this year said that from the perspective of the Chinese market alone, the total size of China's live broadcast e-commerce industry had reached 422.8 billion yuan in 2019, and it is expected to double in 2020 – and reach a trillion-scale volume.
Analysts believe that with the advent of 5G and the continuous development of ultra-high-definition, VR and other technologies, live broadcast e-commerce will be closer to the offline shopping experience, so the continuous advance of technology should help new entrants.
ALSO SEE: China offers A shares to more foreign investors