(ATF) One of the issuers behind a bonds selloff that's wiped billions off the value of Chinese credits since the autumn is preparing for in-court bankruptcy.
Tsinghua Unigroup may apply for in-court bankruptcy proceedings once the Tsinghua University, to which the chipmaker is attached, celebrates its 110th anniversary, according to researcher Reorg, which cited two sources familiar with the matter.
The celebrations were due to have ended on April 25, Reorg said.
Also on ATFa
Unigroup's plight has been a blow to China's hopes to develop its own high-end chips after US sanctions prevented Chinese tech from using the best American and Taiwanese semiconductors. That has been exacerbated by a global chip shortage.
Unigroup's failure to meet a bond repayment last year helped spark a rout in Chinese credits and spread concern about the riskiness of a sector once considered iron-clad from collapse by the support of the Chinese government.
That has sent an ATF gauge of state-owned enterprises (SOEs) down 1.18% since the beginning of October. The measure slumped into negative territory last week for the first time in two years.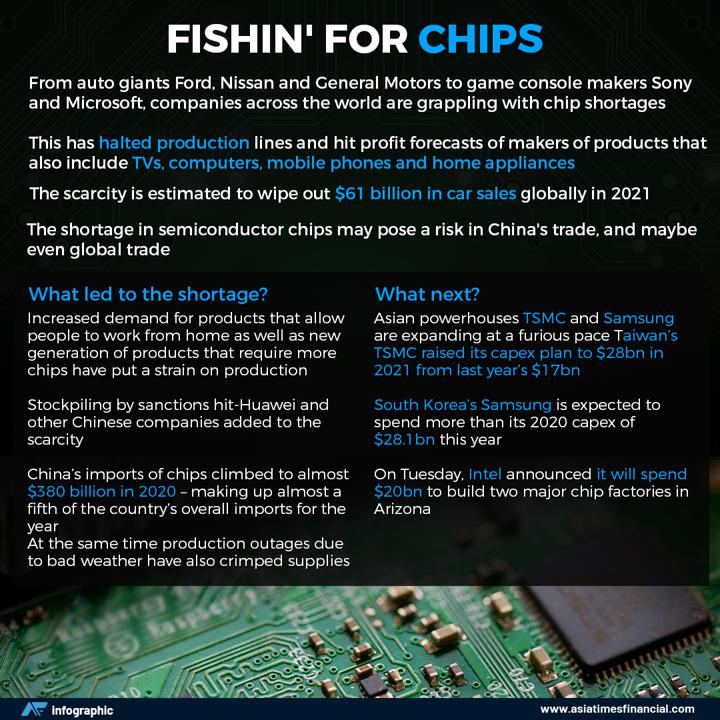 The reverberations of defaults by Unigroup and other large SOEs, including energy giant Yongcheng Coal and carmaker Huacheng Automotive, are still being felt today. The SOE selloff intensified earlier this year amid concern that bad-debt manager China Huarong Asset Management will also default.
Investors fear that if such large companies can be allowed to go to the wall, then the reassurance of government support that used to be assumed in regard to SOEs can no longer be relied upon.
While government officials and regulators have issued opaque promises that they'll ensure credit markets will operate optimally, they have so far offered no bailout. Additionally, the People's Bank of China has urged borrowers to pull back on credit issuance after record volumes of bonds were sold last year, partly to help fund Covid pandemic recovery projects.
Officials in Beijing have formulated a three-year plan to reform SOEs, which appears to focus only on high-tech companies at the expense of old-industry firms.
No progress
The Reorg report cited other sources saying that a complex restructuring in court would be easier to achieve than out of court.
A working group overseeing Unigroup's operations "decided in late March that the company should enter in-court restructuring as opposed to pursuing out-of-court restructuring," it said, citing yet more sources.
"The working group has yet to finalise a restructuring plan as Unigroup has not made significant progress in asset restructuring or the introduction of strategic investors, said the third and fourth sources."
Reorg also reported that sources said Unigroup's hoped-for buyout by a company backed by Shanghai State-Owned Assets Supervision and Administration Commission is unlikely to progress.