(ATF) French energy giant EDF has suspended work on a dam in northern Myanmar as the slaughter of local citizens protesting against the military coup continues.
The state utility wrote to activist group Justice for Myanmar last week to confirm that it has stopped work on the Shweli 3 dam in Shan State, given the tumultuous crisis that has enveloped the country, with citizens opposing the military's move to oust Aung San Suu Kyi's democratically elected government early last month.
Electricite de France îs the latest major conglomerate to pull out of the country, which has been in turmoil after a civil disobedience movement was launched to oppose the military's bid to reclaim power.
Others who have heeded the call from campaigners to down tools and oppose the coup include Amata, a Thai developer of industrial estates and Kirin, the Japanese beverages giant, which was involved in a brewery business with Myanmar Economic Holdings, one of two major conglomerates controlled by the Burmese military.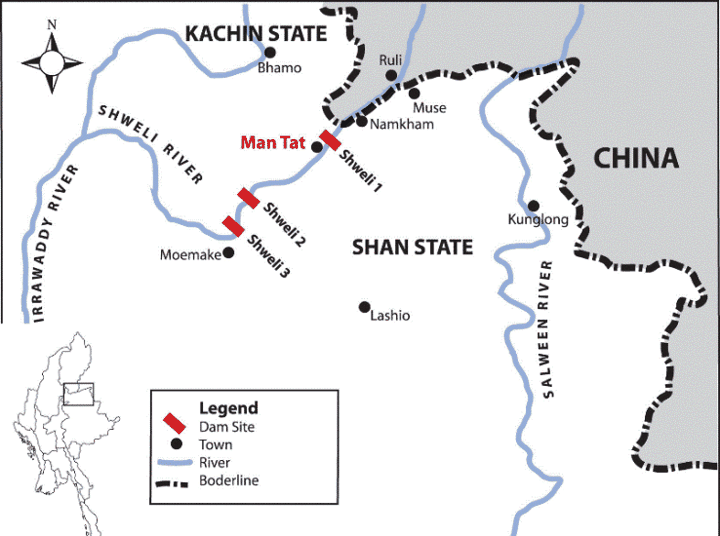 The Shweli 3 dam is a recent project to generate more electricity for citizens in the north of Myanmar. The country has one of the lowest rates of electricity for capita of any country in Southeast Asia. Map by Burma Rivers Network.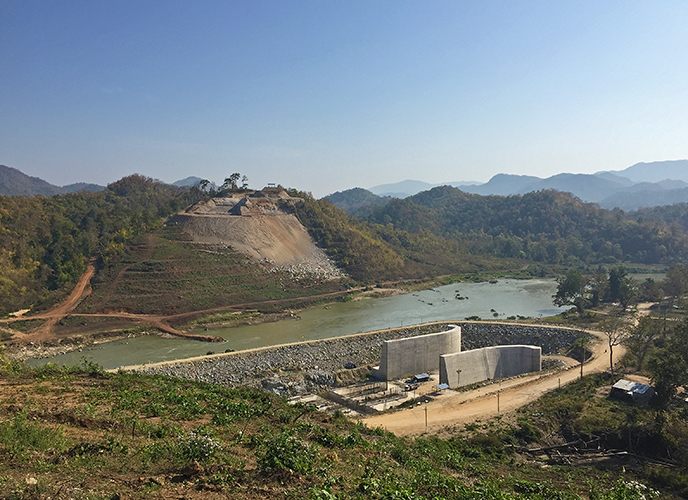 The Shweli 3 dam is the third on the Shweli River in northern Shan State and just a short distance from the border with China. Image: AFConsult.com.
EDF notified rights groups on Friday that it had halted development on the Shweli-3 dam, including work by its subcontractors.
The French conglomerate received approval to build the 671 MW dam from the National League for Democracy government in 2018. The project was being developed with Japan's Marubeni Corporation and local company Myanmar Ayeyar Hinthar.
The dam aimed to generate 3 billion kilowatt hours of power annually for the national grid. But it now joins a long list of hydro schemes that have been suspended in the north either because of civil strife or protests by local people.
Sophie Brondel, coordinator of Info Birmanie, said EDF's decision to suspend the Shweli-3 project was a milestone and one they hoped would be followed by more French companies in Myanmar.
"We especially call on all companies with ties to the junta to cut those ties. Businesses have a responsibility to stand on the side of democracy and to make sure they are not fueling the junta. Status quo is not an option," Brondel said.
Human rights groups are putting pressure on international businesses to cut ties with the military regime over concerns that their investments will fund the regime's brutal treatment of its citizens.
Recently, rights groups and the Committee Representing Pyidaungsu Hluttaw (CRPH), a committee set up by elected lawmakers from the ousted National League for Democracy government, have repeatedly urged major foreign-owned oil and gas companies including France's Total, Malaysia's Petronas, Thailand's PTT and South Korea's Posco to suspend business ties with the military regime.
NGOs have been pushing for Total, the private French energy conglomerate, to pull out of Myanmar. Greenpeace has accused the company of being one of the military regime's main financial contributors.
Total issued a statement on Friday in which it said it conducts its activities "in a responsible fashion, with respect for the law and for universal human rights".
"We are concerned by the current situation and we hope that a peaceful resolution, reached through dialogue, will allow the Myanmar people to pursue their quest for peace and prosperity," the statement said.
Australians held after bid to leave country
In other news on Sunday, security forces in Myanmar shot dead an anti-coup protester in the central town of Monywa, and the Australian government confirmed it is assisting two nationals who were detained after trying to leave Yangon.
AFP reported that business consultants Matthew O'Kane and Christa Avery, a dual Canadian-Australian citizen, are under house arrest after trying to leave the country on a relief flight on Friday. The couple run a bespoke consultancy business in Yangon.
A third Australian, economist Sean Turnell, who is an adviser to Suu Kyi, who was arrested a week after the putsch also remains in custody.
With reporting by AFP
ALSO SEE: