(ATF) The wrecking power of the pandemic on India can be seen in the hushed streets of its bursting cities, sputtering factories, empty shops and restaurants, as well as deserted airports and train stations.
It can also be seen in the lean faces of millions of families cutting back on food and other basic necessities, but crouching on their computers and handhelds trawling online job portals.
While the economy continues to grapple with the consequences of Covid-19 and the world's biggest lockdown that has brought business activity to a near standstill, the worst affected are the country's workers, who are facing mass unemployment and job losses.
"Professionals are signing up to join LinkedIn at a rate of nearly three new members per second. Consequently, online job sites are swamped."
The Ministry of Skill Development and Entrepreneurship has seen close to seven million migratory workers register on its site since the lockdown; only 8,000 have been able to find work.
Similarly, the country's largest, and one of its oldest, job portals Naukri.com said an average of 15,000 new registrations sign up every day. In addition, the site has 10 million monthly active users and processes more than 40 million job applications every month.
And Rozgar Bazaar, the Delhi government's job portal for migrant workers has already attracted more 1.2 million jobseekers since its launch on July 27.
"We are seeing record engagement [in online job search] as LinkedIn's more than 706 million professionals [registered on its India portal] turn to networking to connect, learn, and plan for the future," a spokesperson from LinkedIn, the world's largest online professional network, told ATF.
"Professionals are signing up to join LinkedIn at a rate of nearly three new members per second."
Unemployment at its peak
According to the Centre for Monitoring Indian Economy (CMIE), while India's unemployment was high even before the pandemic, Covid-19 has sent it to a record.
"The lockdown began in the last week of March and the impact was immediate and drastic. The unemployment rate, which was around 8% before the lockdown shot up to 29%, but has now settled at 24% of the Indian workforce," Mahesh Vyas, MD and CEO CMIE's told ATF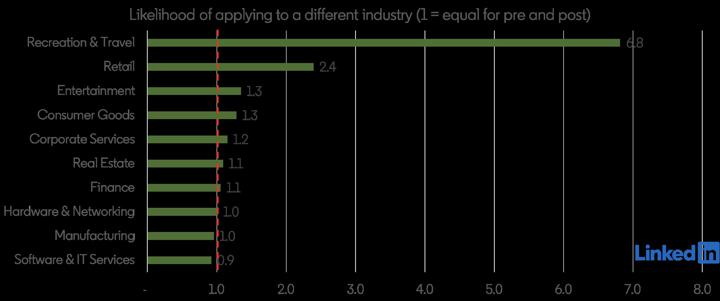 In other words, according to Vyas, 40 million of India's organised workforce are now hunting for jobs, which has come down from 85 million in April.
"However, what we have seen is that the unemployment rate in the informal sector has improved to a large extent as many have stated returning to their trade. But unemployment in the salaried segment [blue and white collared workers] is still slipping with close to 12 million job losses since April," Vyas added.
A job is generally understood to be salaried if a person is employed by an organisation to work on a regular basis and is paid a salary at a regular frequency. In India this frequency is usually a month.
The employing organisation could be the government, which is the most preferred job among Indians, or a private sector enterprise of any size, or a non-government organisation. These offer largely formal salaried jobs.
Online portals as succour
Experts say, with acutely restricted mobility and social distancing compulsions, most jobseekers have little choice but to turn to job portals and virtual networking.
"Online portals not only list opportunities but also help jobseekers identify sectors that are doing well and move from stressed sectors," Hitesh Oberoi, Naukri.com's CEO and co-founder told ATF.
He added that while job portals are tools used more widely by job seekers to find employment, increasingly job portals are also helping employers find workers.
"Ironically, while the unemployment rate is at an all-time high, scores and scores of employers across businesses are also facing labour shortages. That's because a large portion of the migrant labour force hasn't been able to or do not want to, return yet. We have had many such businesses seeking our help to fill that void, Seema Joshi, a task force member of Rozgar Bazaar told ATF.
Besides, portals like LinkedIn has also started providing free tools and resources for effective job search and placements.
One such profile feature that was recently launched is #OpenToWork, which helps job seekers maximize their visibility on the LinkedIn platform.
The feature, which frames the user's profile picture, helps members signal to recruiters that they are immediately available to take up opportunities.
The feature also helps them specify the types of jobs they are interested in, and what their preferred start date and location is.
"So far, more than 30 million job seekers have used the #OpenToWork tool to find their next job on the platform," says LinkedIn.
Missed opportunity?
Yet, while online job portals are playing an important role in clearing the market, in economists' jargon- between early-April to end-June, hiring through LinkedIn increased by 35 percentage points- that is not the solution, says Vyas.
"While the job portals will find the jobs available, but if jobs available are few then the portals can't do much," he said.
With tens of thousands of young people joining the job hunt each year, India hence needs to create many more jobs, lest the so-called demographic dividend ends up as a demographic burden, he added.