(ATF) Names in the industrial and energy sector led moves in China's bond market Tuesday, a day that saw otherwise little movement across the ATF indices. 
All bar one of the indices closed in positive territory, with only the ATF ALLINDEX Financial gauge retreating.
The flagship China Bond 50 Index and the ATF ALLINDEX Corporates, Enterprise and Local Governments indices climbed 0.01%, while the ATF ALLINDEX Financial lost 0.03%.
Datong Coal Mine and Xi'An Hi-tech rose 0.02% each, extending yesterday's gains and boosting the benchmark.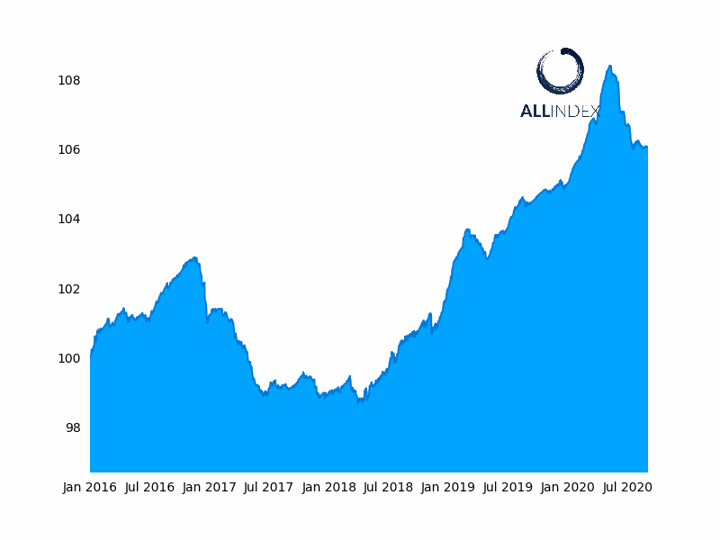 The China Bond 50 Index lost 0.03%.
The bonds are also constituents of the ATF ALLINDEX Enterprise, which recorded losses in the bonds of Shanghai Electric Group. These dropped 0.18%.
Within the ATF ALLINDEX Corporates, Hubei Science and Technology and Jizhong Energy rose 0.11% and 0.02%, respectively. 
The bonds of Shengjing Bank, which sank 1.52%, dragged down the ATF ALLINDEX Financial. Listed on the Hong Kong Stock exchange, the bank's shares closed at 7.17, losing 0.14%. 
On Tuesday, the result of the Caixin and IHS Markit Manufacturing PMI Survey came in at 53.1, an unexpected jump in August from 52.8 the previous month. The figure, which was the sharpest increase since January 2011, indicates a robust performance for the sector and a continuation of momentum in China's economic recovery from the global pandemic.