(ATF) The ATF index closed mixed on Wednesday, with Bank of Communications posting the biggest loss of the day and Shanghai Electric recording the most significant gain. 
Bank of Communications bonds retreated 0.82%, and dragged down the flagship China Bond 50 index and the ATF ALLINDEX Financial, contributing to both indexes losing 0.02%. Meanwhile, Shanghai Electric climbed 0.63% and pushed up the ATF ALLINDEX Enterprise, which recorded an increase of 0.02% overall.    
Guangzhou Metro Group, a constituent of the China Bond 50 and the ATF ALLINDEX Enterprise, fell 0.39% and also dragged down the ATF ALLINDEX Corporates. The latter index retreated 0.02% overall.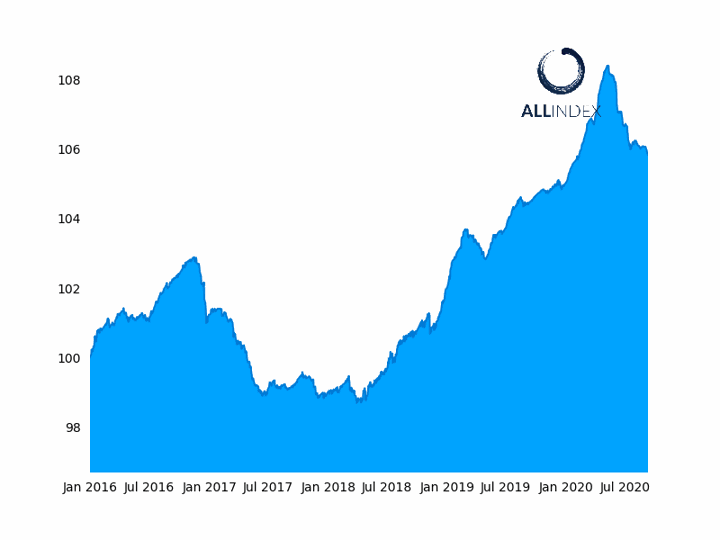 The ATF CB50 Index fell 0.02%.
Finally, the ATF ALLINDEX Local Governments inched up 0.01%, with all its constituents rising by the same amount.
On Wednesday, China posted its inflation data: Consumer Price Index inflation fell to 2.4% year-on-year in August as the country gradually recovered from the impact of severe flooding on the food supply, according to Jingyang Chen, economist for Greater China at HSBC, in a research note. Meanwhile, Producer Price Index inflation dropped to 2% for the month in step with the continued increase in the price of oil- and construction-related products.
"Disinflationary pressure on CPI and continued PPI deflation means the People's Bank of China has ample policy space to keep its policy stance accommodative," said Yang.