(ATF) Chinese local government bonds fell the most in two weeks Wednesday after the government told provincial, city and county authorities to stanch a surge in issuance.
The declines dragged on the broader credit market gauge, even as corporate bonds continued a recovery from a steep selloff Monday.  
The bechmark ATF China Bond 50 Index of AAA rated credits was unchanged at 106.79. A rally since the autumn fuelled by strong national economic data has been tamed in recent weeks by concern that inflation may rise as the global economy pulls out of the pandemic downturn.
Also on ATF
The Local Government sub-index, the best overall performer among the five ATF bond indexes, fell 0.05%.
Lawmakers at the annual gathering in Beijing of the National People's Congress (NPC) told regional governments not to "blindly expand" infrastructure projects, arguing that trillions of yuan pumped into local economies in the past year posed risks.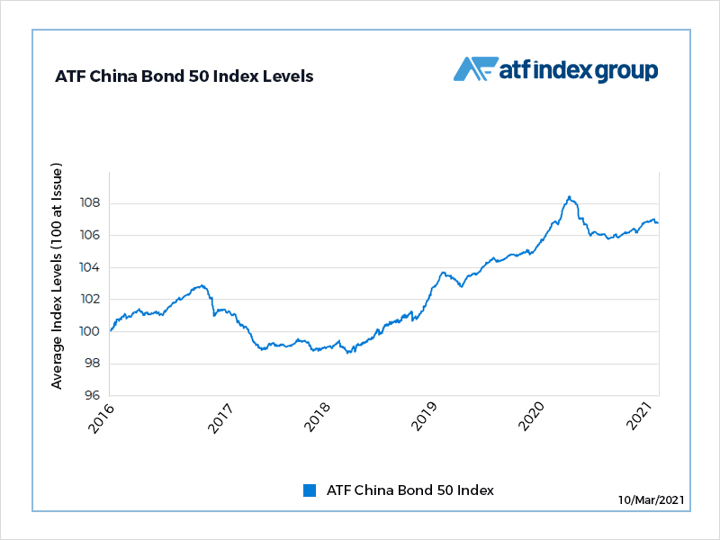 "Some regional governments are facing heavy debt burdens, while there were still new increases of implicit liabilities," the financial and economic affairs committee of the National People's Congress (NPC) said."[We] must push for the compilation and publishing of local government balance sheets."
China approved the issuance of record amounts of local government debt to pay for recovery projects after the pandemic dealt China's first quarterly decline in generations this time last year.