Economic events
(ATF) Financial markets this week will focus on the delivery of the US stimulus after benchmarks struck records last week on economic recovery hopes – the S&P 500 and Nasdaq set record closing highs, copper struck 8-year peaks, Japan's Nikkei struck 30-year highs and China's CSI300 is at its highest since 2007.
Although it is a a holiday-truncated week on account of the Chinese New Year and US Presidents' Day closures, the focus will return to prospects of US stimulus and what the Fed is going to do about it.
The 10-year yields rose to an 11-month high of 1.2% last week amid worries about the Fed's asset purchase programme – markets will check the US central bank's minutes for further guidance about the taper timing although Fed Chair Jerome Powell's has said it is far too early to be discussing this.
Vaccine rollouts and falling Covid cases could provide additional boost to investor sentiment but there will be caution after the IMF's chief economist sounded out a warning that "we do believe that there are stretched asset valuations and over-valuations in risky assets."
In that context, interest will also centre around US testimony of executives of companies at the centre of the retail trading frenzy that has taken Wall Street by storm.
'Fear gauge' down
Still, it is to be noted the Cboe Volatility Index, Wall Street's 'fear gauge', ended last week below 20 for the first time since February 2020.
Around the Asia region, attention will be focused on flash manufacturing and service sector PMIs for Japan and Australia, GDP releases in Japan and trade numbers for Japan, China, and India.
"A broad swathe of data out of Japan will give insights into how the economy is faring as the recent wave of virus infections abates," Chris Williamson, Chief Business Economist, IHS Markit, said.
"The February PMIs are accompanied by official tertiary industry data, machinery orders, industrial production and trade statistics, not to forget the fourth quarter GDP estimate, which is expected to confirm that Japan's recovery lost momentum after the third quarter rebound."
Fund flows
In the week to February 10, major US equity benchmarks saw new peaks on the back of a poor January jobs report which boosted hopes of a third major stimulus package since the Covid-19 pandemic struck a year ago.
"Visions of another $1.9 trillion cascading through the US economy – and spilling over into those of major trading partners – also boosted flows into Equity Funds, which posted their biggest weekly total since EPFR started tracking them," Cameron Brandt, director at EPFR, said.
Money market funds recorded their fifth consecutive weekly outflow as investors continue to deploy the cash pile accumulated in 2020. Overall, fixed income funds enjoyed their largest inflow in 18 weeks. Equity funds managed to record a small inflow last week.
"Over the past five weeks money-market funds have recorded outflows. Where have these flows gone? It seems that credit funds and government bond funds have benefited," BofA Securities said in a note.
"However the biggest beneficiary of such a trend has been EM debt that so far this year has outperformed the other risk assets we track in terms of flows. Note also that over the past two weeks we have seen a significant pickup of flows into high-grade funds, to the expense of high-yield ones amid macro headwinds."
High grade funds posted the seventh inflow in a row and the largest since Aug 2020. High yield funds saw a small inflow following the previous week's large outflow.
Government bond funds recorded an inflow last week, the second in a row. Overall, fixed income funds enjoyed their largest inflow in 18 weeks. Equity funds managed to record a small inflow last week.
Global EM debt funds extended their stellar track record, recording their 31st inflow in the past 32 weeks.
Economic data calendar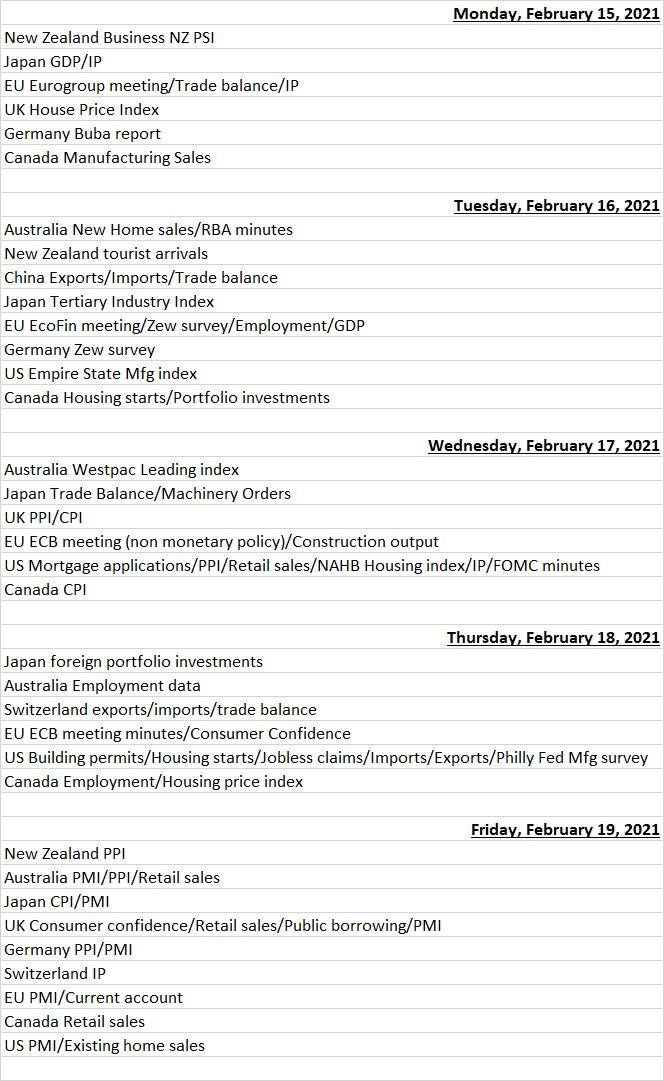 Last week's rating changes