(ATF) Three years ago Japanese researchers discovered that millions of tons of rare earth elements lie close to Minami Torishima, a tiny island that is a long way east of the country's main archipelago.
Minami Torishima is more than 1,840 kilometres southeast of Tokyo in the northwest of the Pacific Ocean. Only 1.2 square kilometres in size, its highest point is only nine metres above sea level.
The island has no population of civilians, just occasional personnel from the Japan Meteorological Agency, the Japan Self-Defence Forces, and the Japan Coast Guard, who serve temporary tours of duty there.
Minami Torishima is a coral atoll, and while small, it has great strategic importance, as it enables Japan to claim a 428,875 square kilometers (165,589.6 square miles) exclusive economic zone in the surrounding waters.
And that importance was highlighted in 2018, when a research team from Waseda and Tokyo universities in Japan revealed that reserves of rare earth minerals found in the seabed near Minami Tokishima could reach 16 million tons.
That is reportedly more than five times the total reserves of rare earth mines in Japan in the last 120 years.
The researchers said the pockets of dysprosium found at the site were enough to be used all around the world for an estimated 730 years. However, use of rare earth minerals has cranked up substantially in the last few years, so that figure may well be outdated.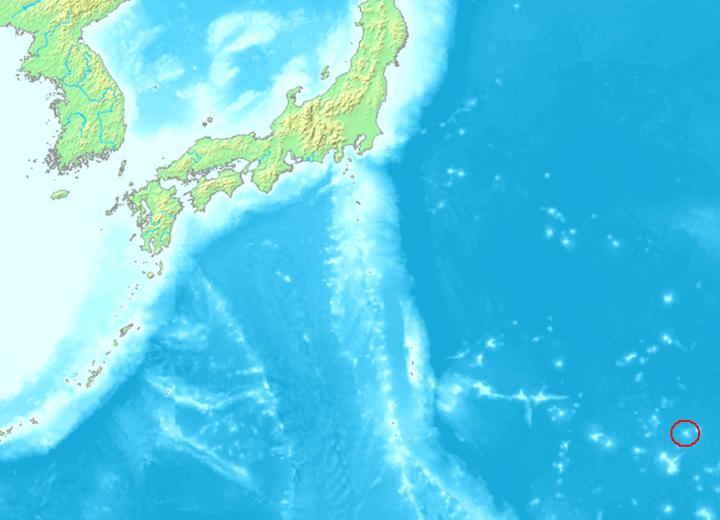 This map shows the location of Minami Torishima in the Ogasawara chain, southeast of Tokyo. Image: Wikimedia Commons.
Korea's Arirang News announced the discovery in a report in 2018. Its clip is posted here:
With continuous efforts by various countries, cutting-edge technology has been developed to aid the global hunt for rare earth elements. With new uses being discovered for rare earth minerals, their strategic value has become critical.
Rare earth elements are now used in all kinds of advanced missiles, jet fighters, computer chips, and electric vehicles. In a sense, the strategic significance of rare earths is no less than that of petroleum, so the status of rare earths has risen all the way to the top of government agendas. 
For a military power such as the United States, the absence of rare earths would mean that the production of many advanced weapons would be restricted. That is why the US has been looking for rare earth resources all over the world to meet its strategic needs, according to an editorial by the Chinese news outlet qq.com. 
With the discovery of a large number of rare earth resources in countries, such as Canada and Australia, has the United States finally seen the light?
The distribution of rare earth resources around the world is uneven, and as a non-renewable resource, the reserves of rare earths are gradually declining. Nearly 70% of rare earth deposits discovered around the world to date have been in China and Mongolia.
And, although many rare earth resources have been discovered in the United States, those elements have so far not been suitable for the manufacture of advanced weapons. So, the United States is keen to locate enough rare earth resources to ensure that domestic production of F-35 fighter jets and other weapons are not affected.
But important discoveries made by America's allies in Asia, such as Japan, the United States may see the dawn of hope. In a bid to avoid being caught short of rare earth elements, the US has joined forces with Australia, Japan and other countries to form a "rare earth alliance", with the purpose of finding more of these valuable minerals and also developing the capacity to produce them at home.
After a long period of hard work, Japan finally discovered 16 million tons of rare earth resources in the waters around Minami Torishima.
This was good news for Japan and even the United States, the qq.com editorial admitted, although it referred to the island as 'Nantori'.
But it is not known yet what efforts have been made to salvage these elements from the seabed close to Minami Torishima.
ALSO SEE: