(ATF) All but one of the ATF China bonds indices closed higher on Tuesday, with the flagship China Bond 50 gauge rising 0.06%. The ATF ALLINDEX Corporates, Financial and Local Governments gained 0.02%, 0.04% and 0.01%, respectively, and the ATF ALLINDEX Enterprise measure lost 0.09%.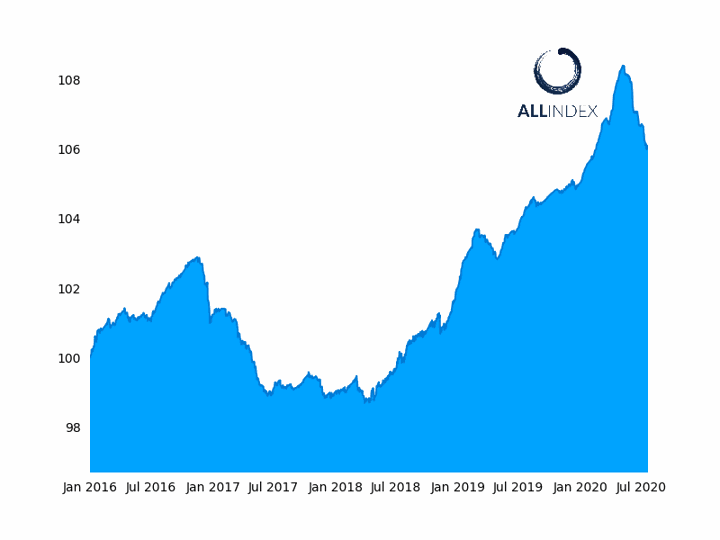 The ATF China Bond 50 Index rose 0.06%. 
Within the benchmark gauge, financial names posted the biggest moves for the second consecutive day. Significant advances were seen in the the bonds of Shanghai Pudong Development (0.29%), Bank of Communications (0.42%), Agricultural Bank of China (0.27%), China Minsheng Banking (0.13%), Ping An Bank (0.12%), China Zheshang Bank (0.16%), Huishang Bank (0.2%), Hua Xia Bank (0.32%), and China Development Bank (0.59%). Meanwhile, China Merchants Bank lost 0.16%.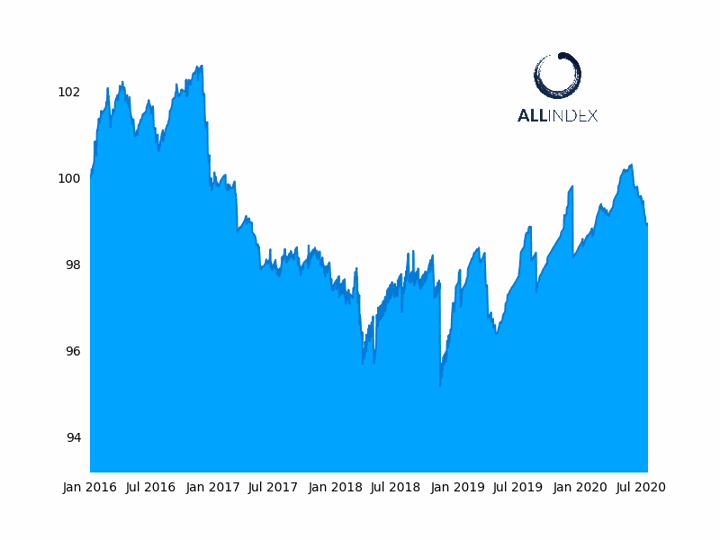 The ATF Corporates Index added 0.02%. 
Those are also constituents of the ATF ALLINDEX Financial gauge, and they helped lift it along with Shenwan Hongyuan Securities and China Securities which rose 0.19% and 0.2% respectively. The bonds of GMAC-SAIC Automotive retreated 0.77%.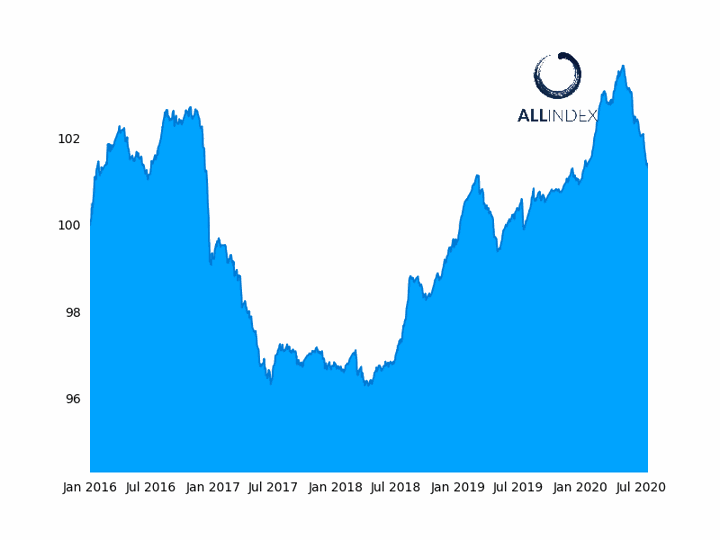 The ATF Enterprise Index lost 0.06%.  
Henan Province Tolling Highways was the biggest mover of the ATF ALLINDEX Corporates, gaining 0.36%, while all of the constituents of the ATF ALLINDEX Local Governments rose just 0.01%.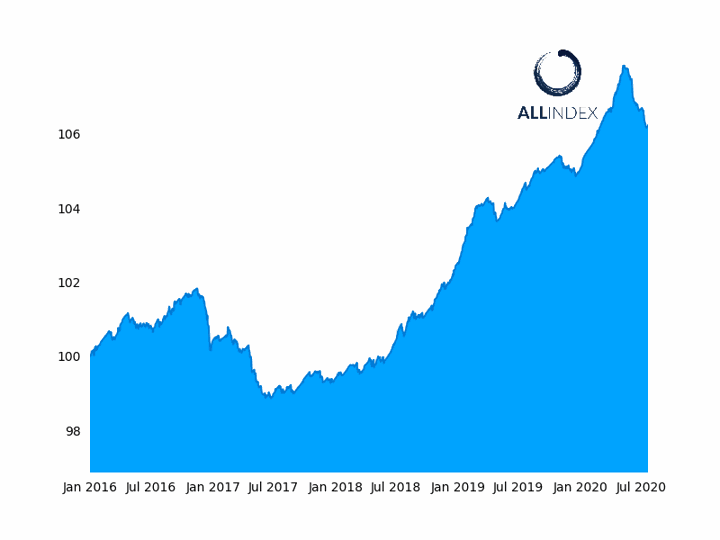 The ATF Financials Index climbed 0.04%. 
Names in the industrial, real estate and financial sector posted losses in the ATF ALLINDEX Enterprise gauge, with Shanghai Electric Group retreating 2.24%, Shanghai Chengtou Holding losing 1.54%, and Chongqin Yufu Assets dropping 0.35%. Hefei Construction posted the biggest gain within this index, rising 0.21%.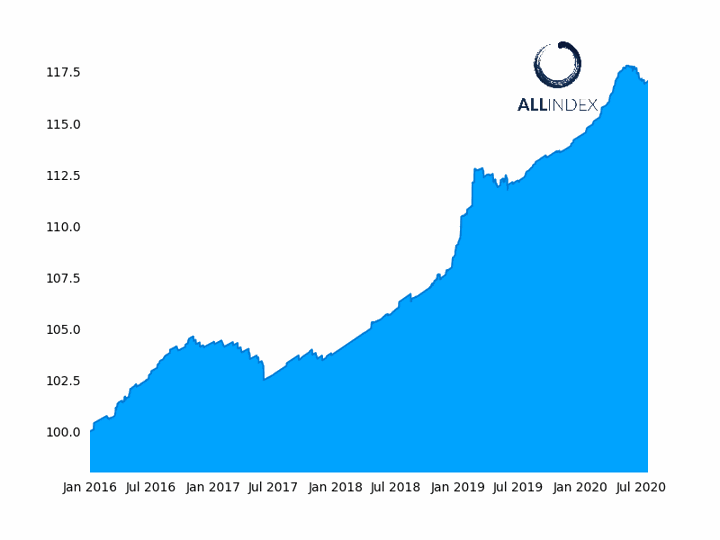 The ATF Local Government Index added 0.01%.