(ATF) The benchmark ATF China Bond 50 Index rose Monday after GDP data showed the nation's economy grew last year.
Bonds of China National Petroleum Corporation and Shaanxi Yanchang Petroleum led gains on news that China's refineries posted record throughput in 2020.
The CB50 climbed 0.05% taking its advance this year to 0.34%. The Corporates sub-index, which features the oil-company bonds, jumped 0.03% after a 0.09% leap on Friday. The gauge's new-year rally has increased to 17 days and 0.82%. Financials rose 0.04%, Enterprise bonds advanced 0.03% and Local Governments added 0.10%.
Read More on ATF
The yield on China National Petroleum Corporation's 2.99% bond tumbled 1.15% and that on Shaanxi Yanchang Petroleum's 3.78% bond slid 9.36%.   
China's refineries posted record throughput in 2020, processing 3% more crude oil than a year ago, as they took advantage of low prices and healthy margins on a quick rebound in domestic fuel demand from the coronavirus pandemic.
Annual throughput stood at 674.41 milion tonnes in 2020, or about 13.45 million barrels per day, up roughly 410,000 bpd from 2019, data from the National Bureau of Statistics showed.
December output rose 2.1% on the year to a monthly record at 60 million tonnes, or about 14.13 million bpd, a touch below the daily record set in November, which has one less day, at 14.2 million bpd.
Foreign inflows
China's bond markets could attract as much as $140 billion in investment this year, Goldman Sachs forecast on Friday, with debt from the government and policy banks due to enter the FTSE WGBI global fixed income index in October.
Goldman Sachs more than doubled its forecast for monthly investment flows, estimating inflows of $5 billion-$10 billion a month, rising to $10 billion-$15 billion after China joins the FTSE WGBI benchmark.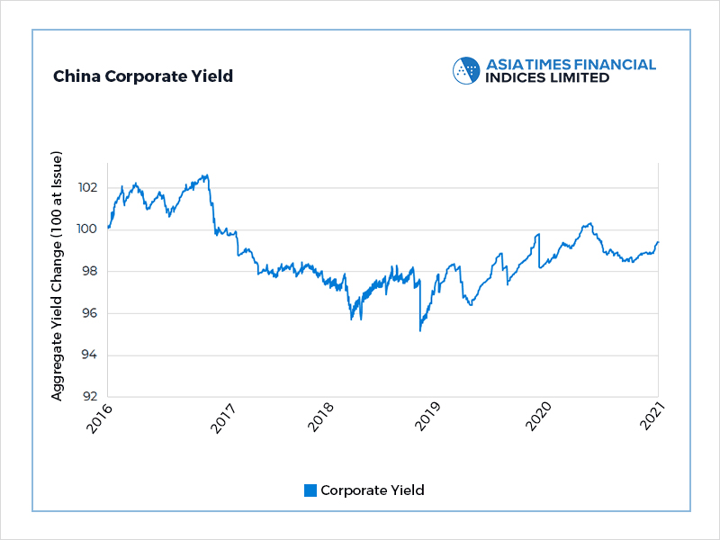 "The case for owning Chinese fixed income assets is strong," Goldman Sachs' Danny Suwanapruti wrote in a note, citing a supportive outlook for the yuan CNY=, strong economic growth, relatively good virus control and the potential for U.S. President-elect Joe Biden to revert to a more traditional and less combative approach to foreign policy.
Chinese bonds enjoyed hefty inflows in 2020 despite the fallout from the coronavirus pandemic roiling global markets, especially assets from developing economies.
Bonds markets in the world's second-largest economy raked in some $130 billion last year, around twice as much as in 2019.
Additional reporting by Reuters