(ATF) While Covid-19 may have ravaged much of the world economy, it has failed to put a dent in demand for fine wine in Asia and globally.
At recent online auctions in Hong Kong, Sotheby's raised US$15.4 million over three days and Acker raised $7.1 million over two days. The Sotheby's auction saw almost 100% of lots sold, with almost 90% of those lots selling for prices above their high estimates. The pre-auction estimate had been $12 million.
According to auction houses and analysts, at least part of the reason for strong demand has been the growth in online auctions as a workaround for Covid-19 restrictions. They have allowed auction houses to tap into investment from a younger generation of buyers and a partly more geographically diverse one as well.
The almost 300-year old auction house Sotheby's went from hosting six online auctions in 2019 to 20 in 2020, increasing the amount of wines and spirits sold online from $28 million to $60 million. Over 84% of lots were sold online.
The house also noted that new buyers were from younger age groups. Last year some 12% were in their 20s, 31% in their 30s and 32% in their 40s, with younger buyers preferring a digital format. At the latest auction the under 40 made up around 40% of the fine wines and spirits buyers.
Master of Wine Sarah Heller says: "In my experience younger buyers have been extremely savvy about pricing and so the move to digital auctions where price comparison is easier and buyers can make rational decisions without getting caught up in the excitement of a live bidding process may have helped encourage more young people to buy at auction."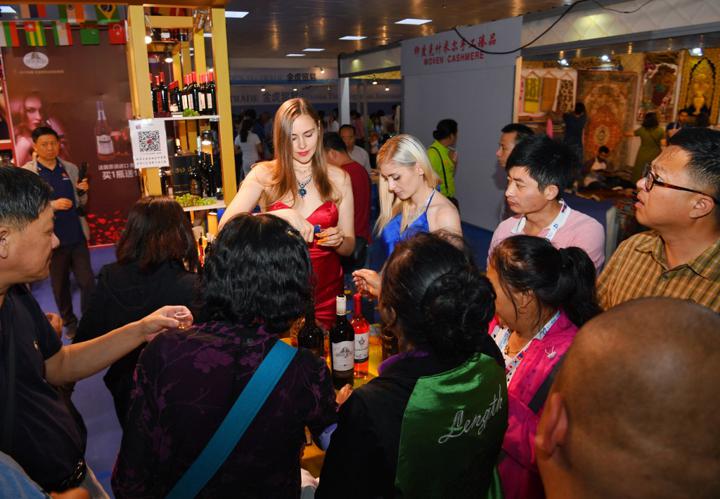 The wine market in China, and indeed all over Asia, has enjoyed healthy growth for years. Here, foreign ladies offer samples to consumers at the 12th Northeast Expo in Changchun city, in Jilin. File pic from August 2019.
Auction excitement
The excitement of attending auctions in person has been known to generate "irrational" prices. In 2008, a buyer from Singapore spent $242,000 on 12 bottles of 1990 Domaine de la Romanée-Conti. The wine was apparently available elsewhere for a fraction of the cost.
John Kapon, chairman and auctioneer at Acker, has a youthful appeal in his own right, as a former hip hop producer and writer of colourful wine notes. Kapon says the draw of auctions to a younger audience lies in the ease of finding mature and hard-to-find wines over traditional retail outlets.
"A younger audience is more savvy to this, as they see ready-to-drink vintages available at auction, and seek those out, especially in the smaller lot sizes in our internet-only auctions," Kapon says.
The internet has a further role to play in attracting the new demographic.
"Social media is definitely playing a larger role in expanding the market, since more people are showing what they're drinking and talking about it online," says Kapon. Just as much as food, wine has to be instagrammed before consumption.
Hong Kong's appeal as a hub for fine wines and spirits auctions dates back to 2008, when the then finance minister and noted lover of Domaine de la Romanee Conti Burgundy wines Henry Tang dropped the tax on wine to zero.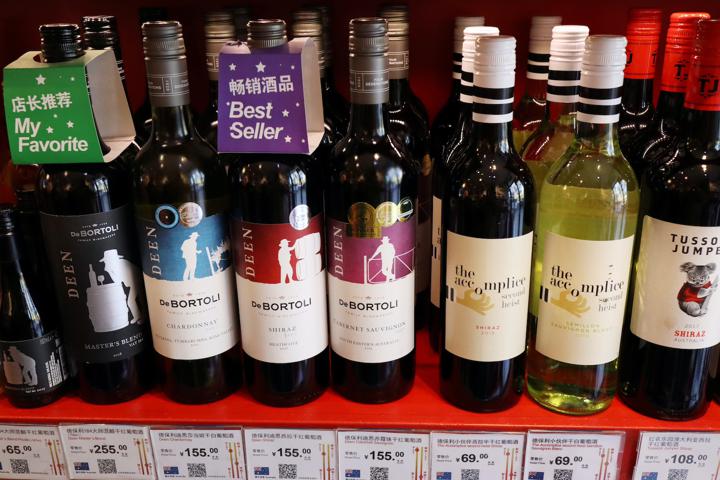 Australian wines have become rare items in China, following a plunge in bilateral relations with Beijing, but they are still very popular in Southeast Asia. Wines such as these are sold at 7/11 outlets across Thailand. (AFP).
Increased interest in SE Asia
Since then, buyers at auction have mostly come from Hong Kong and mainland China, with some interest from Macau, Singapore and Taiwan. 
Acker have noticed  solid activity in Japan, Russia and other countries like Thailand and Korea.
"Regions such as Singapore and Japan have long established wine and spirits markets. However we are certainly seeing increased demand from emerging regions in Southeast Asia such as Vietnam, Thailand and Indonesia," Adam Bilbey, head of Sotheby's Wine & Spirits, Asia and Europe, said.
Heller says she has observed Vietnam becoming an increasingly important hub for collectors, albeit from a low base but says there are only a handful of collectors in Indonesia, "but the few have deep pockets."
One area where Covid-19 has had little impact is on the wines that appeal to collectors and investors, whatever the age group.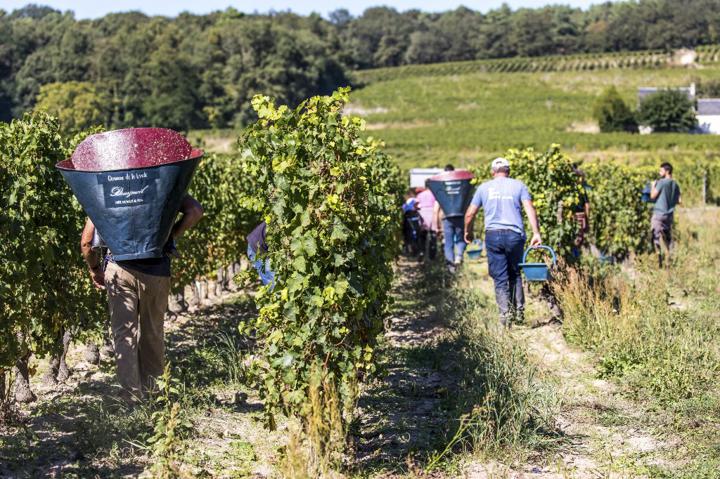 Growers harvest grapes in World Heritage-listed Loire valley at the Domaine de la Lande at the Delaunay family. File photo from Sept 2018 by Pascal Avenet / Hemis via AFP.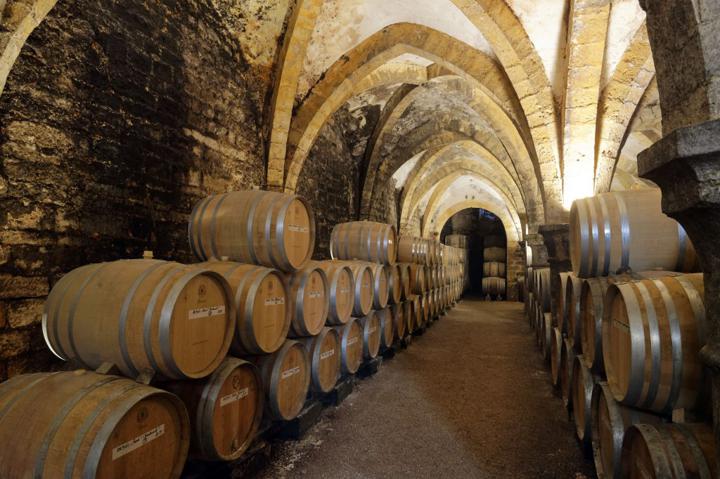 The 'Cave de la reine Jeanne', a wine cellar dating to 14th Century in Jura, Arbois, France. (AFP)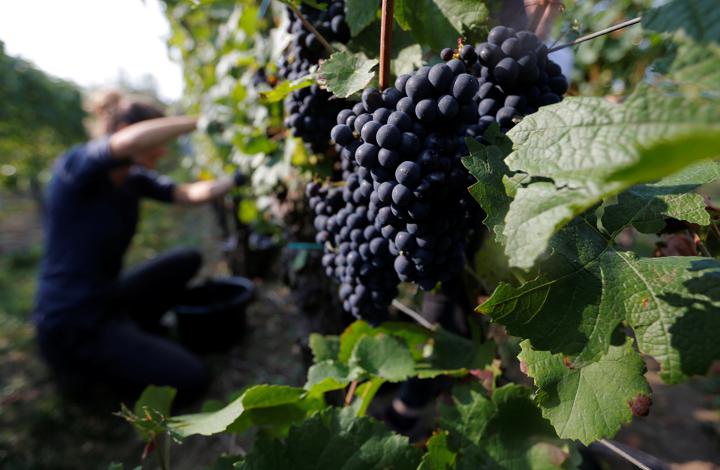 A grape picker harvests grapes of Pinot Noir to produce Cremant, a sparkling wine of the Alsace region, at the Lang vineyard in Wolxheim near Strasbourg, France in August 2018. Image: Vincent Kessler/ Reuters.
'The holy grail'
The holy grail is Burgundy wine from the Domaine de la Romanee Conti. At Acker's last auction the top two spots were taken by DRC wines, with a Methuselah (eight bottle format) of 1979  Domaine de la Romanee Conti Romanee Conti selling for $173,497 and six magnums of La Tache selling for $167,071.
Sotheby's sold 533 bottles of Burgundy and Bordeaux wines from a single consignee for $6.8 million. The estimate was $3.1 - 4.4 million. These wines, along with those from Champagne, Tuscany and Vega Sicilia in Spain still dominate the fine wine market.
According to a recent report on luxury investing by Knight Frank, its Fine Wines Icon Index rose by 13%, while Burgundy was up 11.5%, back vintages of Champagne grew by 14% and older vintages of super-Tuscans by 18%.
Whatever they're buying, investors and collectors are more likely to be buying it at an online auction than in person in the future, as auction houses do not plan to ramp down their digital sales formats.
"While we certainly enjoy a big party in conjunction with an auction, we've learned that sales are unaffected when we remove the in-person component.  As we move past the pandemic, Acker plans to do some hybrid auction events, but will continue with more virtual 'live online' auctions, for sure," says Kapon.
ALSO SEE: