(ATF) Mukesh Ambani's Reliance Industries said on Thursday that Saudi Arabia's Public Investment Fund will invest $1.3 billion for a 2% equity stake in Reliance Retail Ventures.
The investment values Reliance Retail (RRVL) at approximately $62 billion and furthers PIF's partnership with the Asian billionaire's flagship RIL - which the Fund described as "the leading player in some of India's most exciting sectors."
The investment follows the sovereign wealth fund's earlier acquisition of a 2.32% stake in Jio Platforms, the digital services subsidiary of RIL, the firm that claims to be India's largest private sector company, with consolidated revenue of $87.1 billion.
It is also ranked as the top company from India in Fortune's Global 500 list of 'World's Largest Companies' for 2019.
This investment will further strengthen PIF's presence in India's "dynamic economy" and promising retail market segment, said RRVL, while the "transaction demonstrates PIF's commitment to investing and partnering for the long-term with innovative businesses around the world that lead and transform their sectors," the fund said.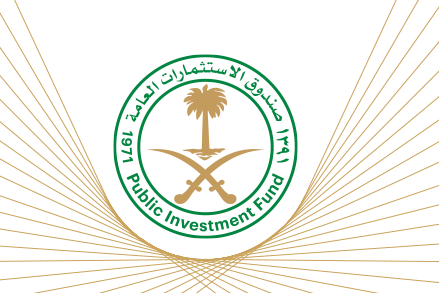 As one of the largest wealth funds, the PIF has a mandate to help Saudi Arabia's economic transformation beyond oil. Photo: PIF website.
For Ambani, PIF is a valued partner as Reliance continues its "ambitious journey to transform India's retail sector for enriching the lives of 1.3 billion Indians and millions of small merchants."  
Towards omnichannel presence
The investment has come at a time when RRVL wants a rapid transformation in a post-Covid India, experts say.
According to consultant Alvis Lazarus, the logistics sector in India could not cope with the pressure of opening the economy following the Covid lockdown. As a result, a fair share of retail business moved online.
"I believe post-Covid, the retail sector has felt the importance of omnichannel retailing and having established itself as a multi-channel (offline and online) retailer already, Reliance Retail is moving towards an omnichannel presence,'' the founder of the boutique Bangalore-based retail consultancy firm Hesol Consulting, told Asia Times Financial.
Omnichannel commerce is a multichannel approach to sales that focuses on providing seamless customer experience while a person is shopping online from a mobile device, a laptop or in a brick-and-mortar store.
According to experts, 70% of customers use multiple channels to gather as much information as possible from a variety of sources, before deciding to buy from a retailer.
So, omnichannel operations focus on the entire customer experience and not just the customer's individual experiences on different channels.
"Omnichannel connects all channels for a seamless experience across all platforms and the PIF investment is expected to help Reliance Retail take a step forward in that direction," Lazarus added.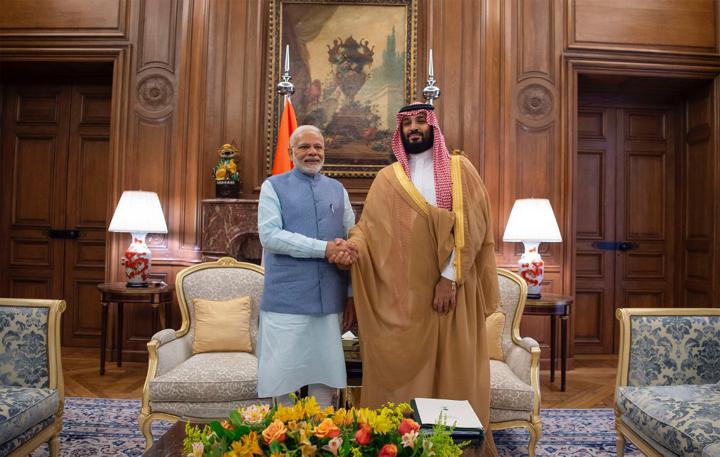 Indian Prime Minister Narendra Modi is seen the Saudi Crown Prince Mohammad bin Salman, during the G20 summit in Buenos Aires in November 2018. Photo: AFP.
Strategic interests
The investment is also a step forward for "PIF's commitment to generating returns for the Saudi people and driving the economic diversification of Saudi Arabia," PIF governor Yasir Al-Rumayyan said.
PIF has a mandate to help Saudi Arabia's economic transformation beyond oil, "by building a world-class portfolio through investments in attractive, long-term opportunities across diverse industries and asset classes internationally," he said.
India's retail sector is expected to balloon to $1.3 trillion by 2025, up from $700 billion last year, according to consultancy firm BCG and the Retailers' Association of India.
RRVL operates India's largest, fast-growing retail business with 12,000-plus stores across the country. RRVL's vision is to galvanize the Indian retail sector through its new commerce strategy, serving millions of customers by empowering millions of micro, small and medium enterprises, Ambani says.
Aside from the Saudi fund, RRVL has so far sold 10.09% of its shares for $6.5 billion to global marquee investors including Silver Lake, KKR, General Atlantic, Mubadala, GIC, TPG, and ADIA in less than four weeks.
READ MORE: