(ATF) The anticipation of a possible Chinese rate cut of 10-20 basis points this month sustained bond prices in the ATF indices on Friday. However, rising rates at the front-end caused a spike in China's one-year yield, reflecting Beijing's intention to halt arbitrage trades that prevent funds from flowing into the real economy.
The ATF indices posted no losses as the benchmark bond yield continued its downward trend and closed at 2.79%. Meanwhile, the People's Bank of China (PBoC) announced an injection of a further 100 billion yuan ($14bn) into the banking system via reverse repos in order to ensure adequate liquidity. The open-market operation followed six daily injections totalling 550bn yuan since Thursday last week.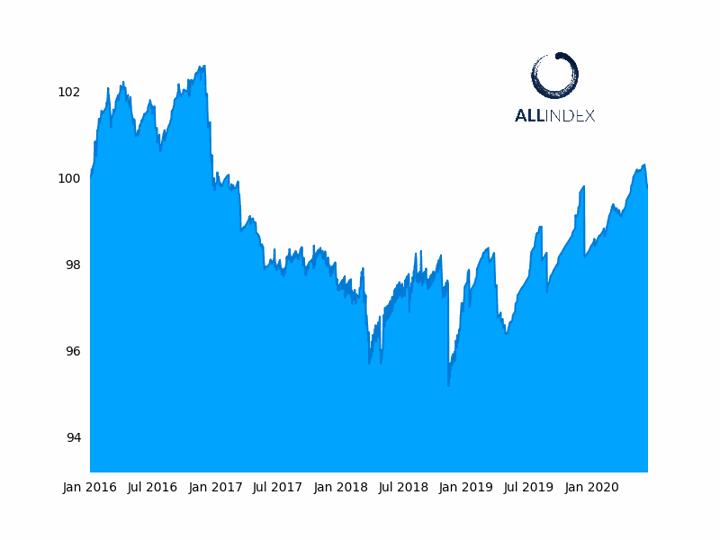 The ALLINDEX Corporates Index climbed 0.01% to 99.77
In contrast, money markets and China's one-year yield climbed to their highest levels in months as the PBoC decided not to further lower the cost of its short-term loans to banks, according to a Reuters news report. The yield on bonds due in 12 months spiked at 2.10% on 9 June for the first time since 10 March and closed Friday at 2.08%.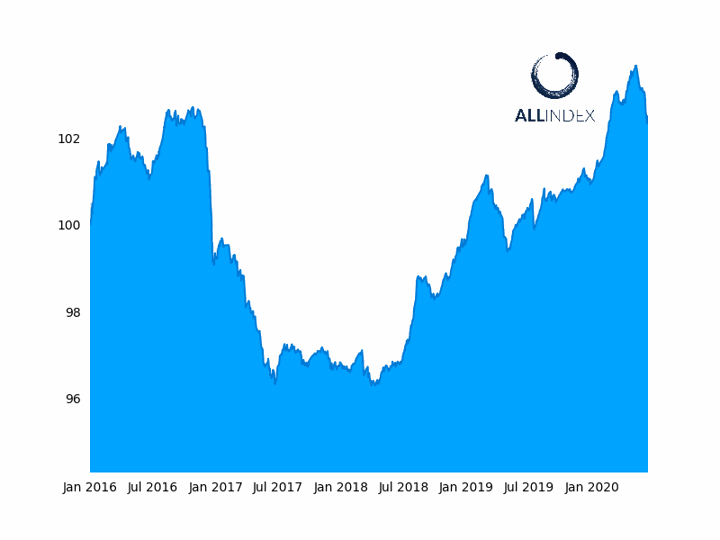 The ALLINDEX Enterprise Index rose 0.14% to 102.49
The move is designed to discourage investors from using stimulus money for arbitrage trades by raising rates at the front end of the yield curve, the Reuters article said. Meanwhile, the PBoC is taking more direct action by proposing to buy loans from banks to help spur lending to small businesses, a sector of economic concern.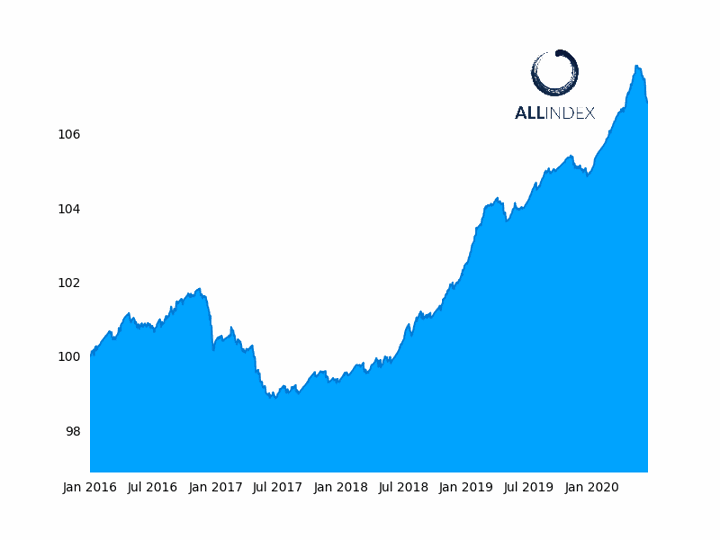 The ALLINDEX Financials Index was unchanged at 106.83 
Large companies have taken out cheap bank loans and issued low-yielding bonds and put the proceeds of these into structured deposits, a form of high-yielding wealth management product. This means that companies are not using funds to rebuild their businesses.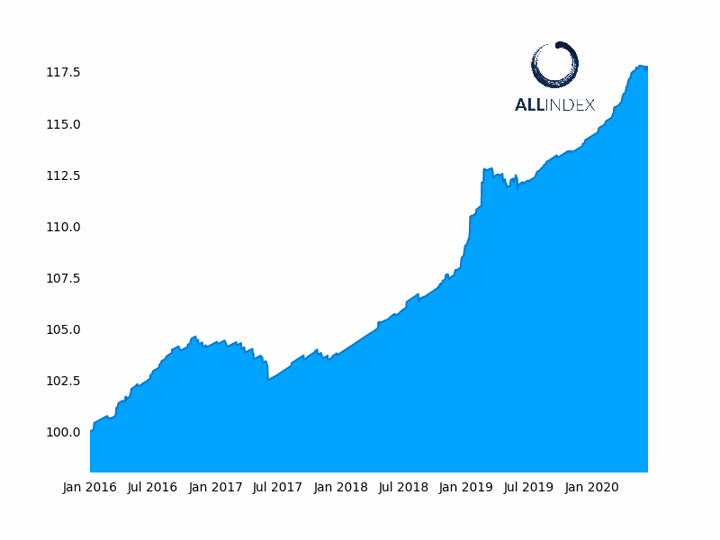 The ALLINDEX Local Government Index was 0.01% higher at 117.64
The outstanding volume of structured deposits increased to 12 trillion yuan as in April, Bloomberg Quint reported. This is up by more than 2tn yuan from the end of last year. 
The regulator has since ordered banks to shrink their structured deposits balance, according to ING in a research note.