(ATF) A record rally in high-yield China bonds ground to a crushing halt Tuesday as a report that issuers were cancelling sales amid a spate of payment defaults sparked a selloff.
The benchmark ATF China Bond 50 Index was unchanged after 17 days of gains, the longest winning streak in index data going back to 2015.
A sub-index of state-owned-enterprise (SOE) bonds fell the most in two months after media reported that a "thunderstorm" of defaults had triggered a wave of bond cancellations and that the market had begun to question everything from regulations to the credibility of rating agencies.
The debt of utilities such as China Southern Power Grid and transport plays including Nanjing Metro Group led declines, dragging down the sub-gauge 0.14%, the biggest drop since September 14.
In an ATF exclusive, companies including miner Tianqi Lithium, energy company Yongmei Power and even Chinese film star Jackie Chan's eponymously titled construction firm bilked on billions of yuan of debt. In total, 120 companies have defaulted in recent weeks, according to reports.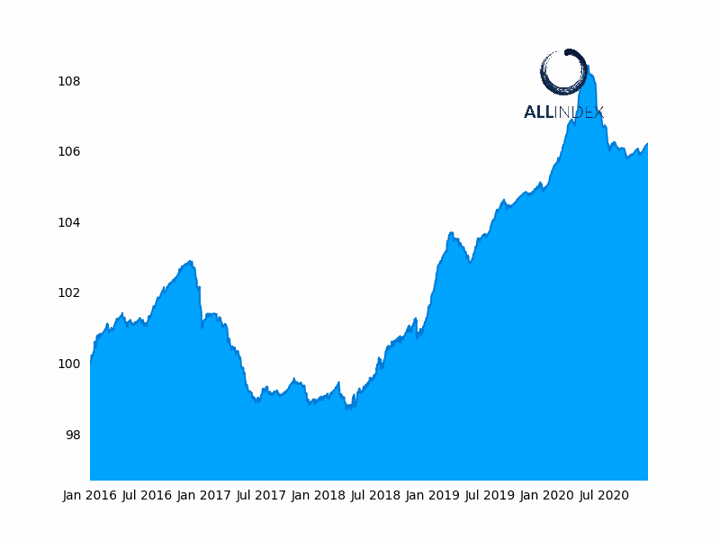 The ATF China Bond 50 Index was unchanged after a 17-day advance
Concern that SOEs are unable to pay back their debts has deepened since auto maker Brilliance failed to honour a bond payment last month and as property giant Evergrande teetered on the brink of default.
Bonds had rallied as appetite for higher-yielding assets was boosted by a variety of economic and geopolitical factors. The victory of Democratic challenger Joe Biden in the US election, optimism that new vaccines would bring the coronavirus pandemic to a halt and indications that China will add stimulus to the economy all contributed to a taste for riskier assets.
Among the other Allindex sub-gauges, Corporates climbed 0.01%, Financials fell 0.01% led by Xiamen International Bank, and Local Governments advanced 0.01%.
Other Bonds News