(ATF) Chinese corporate and municipal bonds were little changed Thursday on trade made thin by the closure of world markets for Christmas tomorrow.
The Corporate and Financial bond sub-indexes slid, led by the debt of Guangdong Hengjian Investment Holding and Shengjing Bank.
The benchmark ATF China Bond 50 Index closed 0.01% lower with the Corporates gauge sliding 0.04% and Financials losing 0.07%
China's credit markets have been unsettled in the final weeks of the year following more than 100 defaults among state-owned-enterprises, which sparked a selloff on concern that the contagion would spread to other parts of the credit market.
The ATF CB50 is headed for its worst year since 2017, hit by the pandemic's impact on the global economy and concern that the balance sheets of corporate entities have become a liability.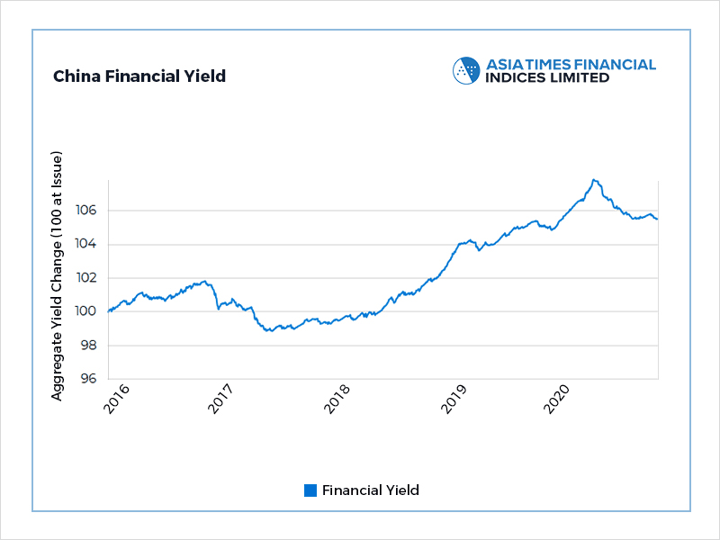 Things may have been worse had the People's Bank of China not bucked the trend of central banks and held back on continued stimulus programmes and had the economy not bounced back powerfully from economic contraction in the early months of 2020.
The Local Governments and Enterprises sub-indexes climbed 0.01%.