US President Donald Trump will meet on Wednesday with state attorneys general about removing a liability shield protecting social media companies, while the Justice Department holds a call with state officials to discuss the investigation into Alphabet's Google.
The separate meetings highlight the efforts by the Trump administration to move against an industry that he has accused of stifling conservative voices.
In the White House meeting, Trump will meet with state attorneys general from Texas, Arizona, Utah, Louisiana, Arkansas, Mississippi, South Carolina and Missouri - like Trump, all Republicans, according to a person briefed on the matter.
Justice Department officials have invited staff for the dozens of state attorneys general involved in a Google antitrust investigation to a call in the afternoon, according to two sources knowledgeable about the call.
Officials from both Democratic and Republican states are expected to participate, the two sources said.
While the Justice Department has not said what the agenda of the meeting will be, the expectation is that officials could preview the complaint that is expected to be filed against Google as soon as next week, one of the sources said.
"Online censorship goes far beyond the issue of free speech, it's also one of protecting consumers and ensuring they are informed of their rights and resources to fight back under the law," White House spokesman Judd Deere said on Monday.
"State attorneys general are on the front lines of this issue and President Trump wants to hear their perspectives."
In May, Trump signed an executive order that seeks new regulatory oversight of tech firms' content moderation decisions and backed legislation to scrap or weaken the relevant provision in the 1996 Communications Decency Act, Section 230.
Trump directed the Commerce Department to file a petition asking the Federal Communication Commission (FCC) to limit protections under Section 230 after Twitter Inc warned readers in May to fact-check his posts about unsubstantiated claims of fraud in mail-in voting.
A group representing major internet companies including Facebook Inc, Amazon.com Inc and Google urged the FCC to reject the petition, saying it was "misguided, lacks grounding in law, and poses serious public policy concerns."
FCC Chairman Ajit Pai opened the petition to a 45-day public comment.
Earlier this month, the Republican state attorneys general of Texas, Louisiana, Indiana and Missouri backed Trump's push, arguing social media platforms cannot be truly free "unless the participants understand the rules of the forum, and competition is able to provide alternatives when speech restrictions go too far."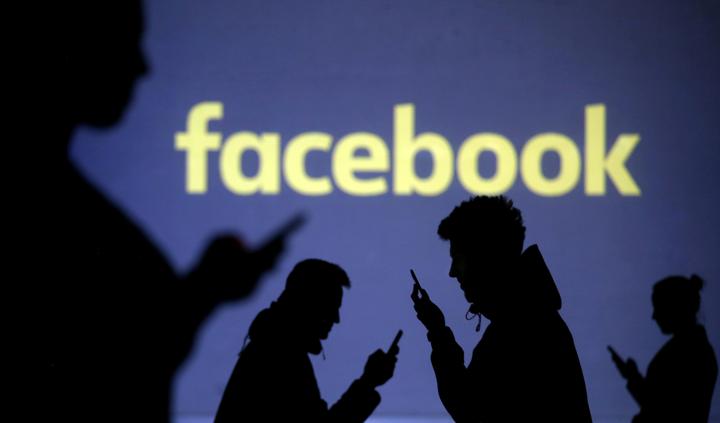 Facebook removes Chinese accounts active in Philippines, US politics
Meanwhile, Facebook said Tuesday it had removed a network of inauthentic Chinese accounts that were interfering in Asian and American politics, including some that posted material supporting and opposing US President Donald Trump.
The social networking company said it suspended 155 accounts on its main platform along with six Instagram accounts. The most widely followed accounts and pages were in the Philippines, where they shared content supporting China's actions in the contested South China Sea and President Rodrigo Duterte.
The US accounts had fewer followers and posted content fuelling both sides of the American election that will be held on November 3, the company said.
Facebook cybersecurity policy chief Nathaniel Gleicher said that the takedown was the company's first of Chinese-based accounts on foreign-interference grounds with any engagement in US politics.
But he said the American accounts and groups seemed aimed mainly at building an audience. "The volume of content is so low, it's very hard to assess what their goal is," Gleicher said.
Trump and his intelligence officials have said China was favouring Democratic challenger Joe Biden, while Democrats in Congress have said Russia is being more aggressive.
The Chinese embassy in Washington did not respond immediately to an email seeking comment.
The network of accounts, pages and groups used virtual private networks and other tools to make it appear they were operated from somewhere other than China, Facebook said.
Fewer than 3,000 people followed the fake American pages, while more than 100,000 accounts tracked those in Philippines.
The operation's US assets, added between May and August, included a group called Biden Harris 2020 that had around 1,400 members and one called Trump KAG 2020 that said it supported Trump's re-election and had just three members, according to analysis firm Graphika, which studied material from Facebook.
In Philippines, accounts supported both Duterte and his daughter, who might run to succeed him in 2022. They also criticised Rappler, an independent media group that is a frequent target of the Duterte government.
(Reporting by David Shepardson for Reuters; Additional reporting by Nandita Bose and Joseph Menn; Editing by Raju Gopalakrishnan, Sonya Hepinstall and Lisa Shumaker)