(ATF) The bonds of Chinese financial companies surged the most in almost two months Tuesday after China's president Xi Jinping offered a positive look at the economy's prospects in a new year speech.
The bond of investment house CITIC Bank led gains that tracked a 2.2% jump in the CSI300 stocks gauge.
The ATF China Bond 50 Index rose 0.04%, extending its new year advance to 12 days and 0.52%. The Financials sub-index jumped 0.07%, the biggest increase since the end of November. Corporate climbed 0.04%, Enterprises added 0.05% and Local Governments gained 0.01%.
A strengthening economy, higher interest rates and a string of government measures designed to lure more foreign capital to China's capital markets have sent credit and local government bond yields falling.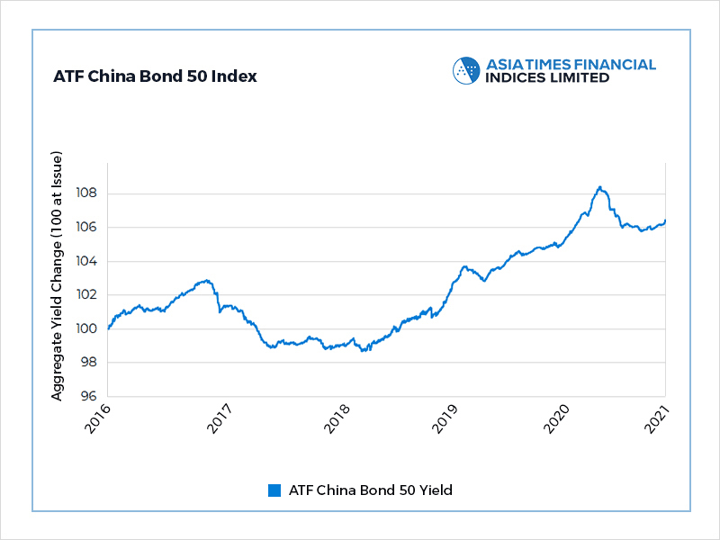 The rate on CITIC Bank's 2.27% bond plunged 5.84%, the biggest gainer across the five ATF indexes.
Xi told the nation that he was upbeat about the Chinese economy this year and expected to see "opportunities in general outweighing challenges". He also shrugged off attempts by outgoing US president Trump to ban trade with many Chinese firms, saying China would eventually get the upper hand.